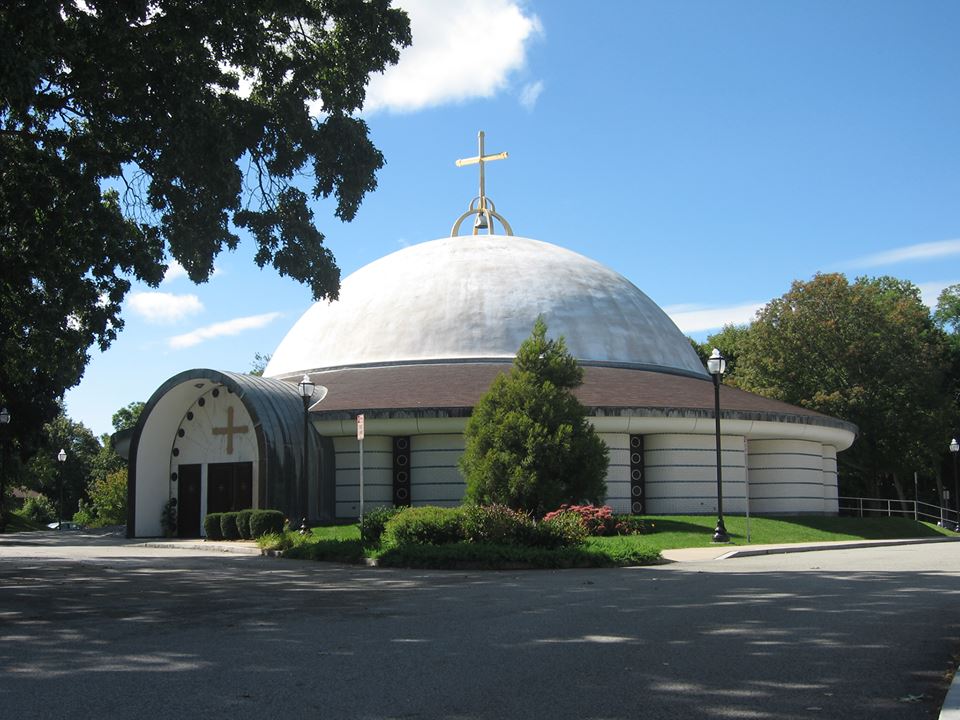 "Welcome one another, therefore, just as Christ has welcomed you, for the glory of God." - Romans 15:7
Through this web site, we are pleased to be able to introduce you to that same worship and fellowship as it is expressed in the life of our Parish. If you are a new member of our parish, or are considering membership, these web pages will acquaint you with what our parish offers to those who give it support and sustenance; to those who already belong to the church, we hope they will provide you with the assurance that your sacrificial offerings are received with profound respect, and are utilized to maximum effectiveness. They will, in any case, enable you to make the informed decisions that are necessary for a meaningful relationship with your church!
---
Parish News
Saturday, November 18, 2017
"Excuse our Appearance" – Phase 2 In Full Swing Soon Church Renovations / Phase 2  "One generation shall praise Thy work to another." (Psalm 145:4) We draw near to the 50th anniversary year of our church edifice which will be marked in 2018. The behind the scenes work of planning for the renovations and enhancements of ̷ Read More ...
Wednesday, November 1, 2017
ST. LUKE THE EVANGELIST (1st Century) We know from our studies of Holy Scripture that the Bible is divided into two sections, commonly referred to as the Old Testament and the New Testament. The Old Testa-ment consists of forty-nine books which relate the events from the beginning of the world to the last of the … Read More ...
Saturday, September 23, 2017
On Our Cover Saint Kosmas Aitolos The holy, glorious, and right-victorious New Hieromartyr and Equal-to-the-Apostles Kosmas Aitolos was born in 1714 in Mega Dendron, Aitolia, Greece, to a father who was a weaver and very devout mother. He attended public schools, but was also tutored by an Archdeacon. He later attended the Monastic Academy on ̷ Read More ...
The Cranston Greek Festival is a 3 day event to celebrate Greek culture. It is held at the beginning of September each year at the Annunciation Church on 175 Oaklawn Ave in Cranston RI.
Services Schedule
Sunday Service (year round)
Orthros 8:15am (morning prayer), Liturgy 9:30am
For information on our Lenten and Holy Week services please contact the Church office at (401) 942-4188 between the hours of 9:00 AM - 5:00 PM, Monday through Friday.
---
Social Media